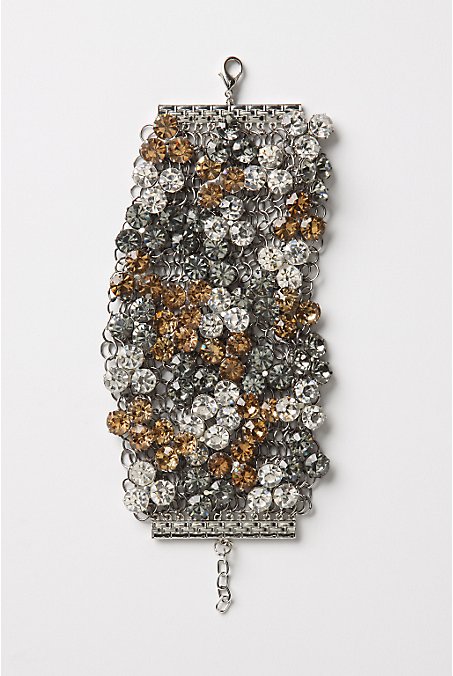 Shannon and I love introducing people to the world of bling and hearing about sparkly finds from other bling-lovers. I've been bonding with my friend Kristin Crocker this week on bling, and she sent me a list of her faves from Anthropologie.com. I love that one of her faves is on my list too! We both have been admiring the Captured Gems Bracelet made of 2″ metal mesh covered with dangling clear, copper and black diamond colored Swarovski crystals. At 6.75″ long, it's too small for my wrist, so I'll just keep visiting it online. Besides, the $178 price-tag (presumably because it's handmade) means this baby couldn't be an impulse buy anyway.
Massive impact for dainty-sized wrists but costs a pretty penny: The Captured Gems Bracelet is available at Anthropologie ($178).
Bling on a Budget:
For the same concept but with pearls and crystals, see the J.Crew Luxe cocktail bracelet ($98).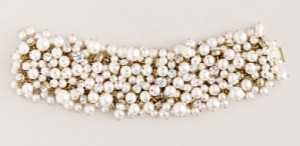 Prefer less sparkle? You may like the Chico's Tilly bracelet ($38) made of chains with one row of crystals.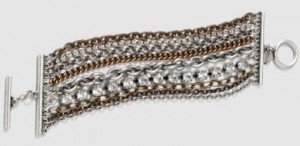 UPDATE 7/31/2010: White House | Black Market just came out with a Crystal/Rhinestone Bracelet that very similar to the Anthropologie bracelet except the crystals are all clear. Available at White House | Black Market ($98).