The kind gentlemen who own the Vintage Martini boutique in downtown Carrollton, TX allowed me to preview new inventory before it made its way to the store. Whether you are in search of clothes, jewelry, shoes, hats or handbags, they have wide array of amazing vintage items. Don't worry… I only bought one necklace, so there's plenty of goodies waiting on you.
Take a look at this insanely cool Chado Ralph Rucci jacket over a pink and orange beaded vintage gown. The jacket still has the original Neiman Marcus tag for $18K.
Luckily for my wallet, these Jimmy Choo crystal sandals were not my size. *sigh*
I wish my coffee table looked like this… covered in jewels from Kenneth Jay Lane, Givenchy, Stephen Dweck and more. Naturally, I spent most of my time around this table. I have been in search of a bold gold necklace and found a beautiful, hammered, 80s-inspired one. Love it!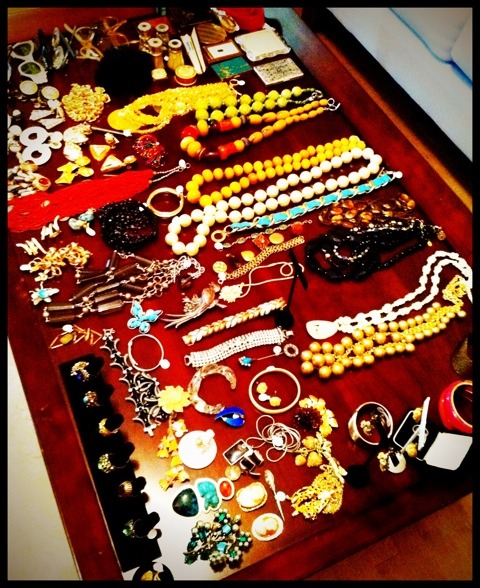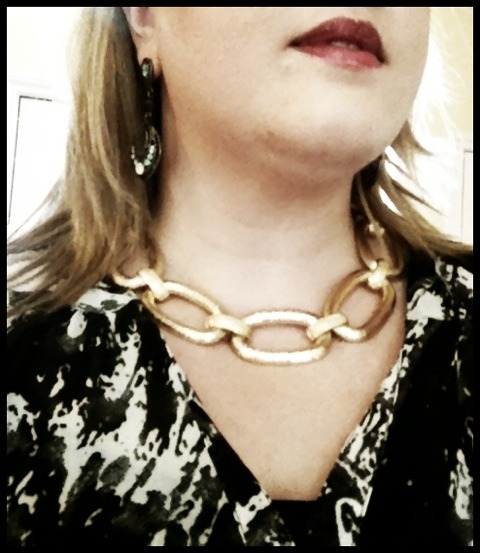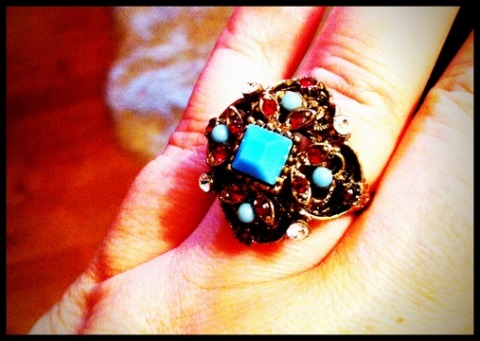 I have a huge noggin' and tons of hair, so I am rarely able to wear hats. That doesn't stop me from looking and dreaming though. I have never seen so many stunning feathered and embellished hats in one place! I tried to convince Elissa from @DressCourage to buy a Christian Dior hat covered in fiery feathers of orange and red. (Still working on her)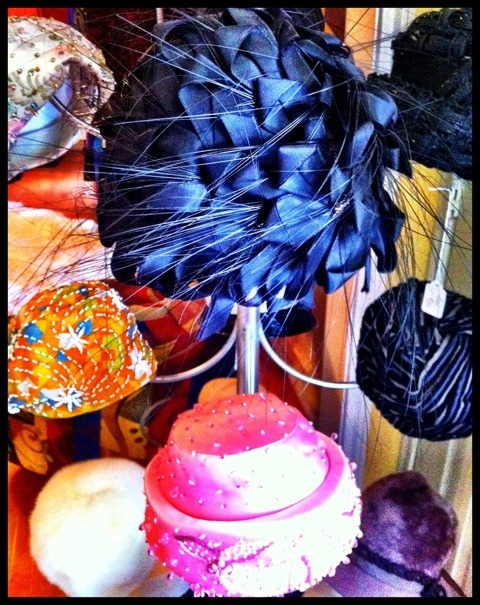 I can't believe it's taken so long for me to get into vintage shopping. I had so much fun! If you are in the Dallas area, take some time to see for yourself. Follow Vintage Martini on Twitter at @VintageMartini1.