Tag Archives:
Christian Louboutin
Just a lil afternoon pick-me-up courtesy of Neiman-Marcus Willow Bend. These Christian Louboutin pumps are today's blingspiration!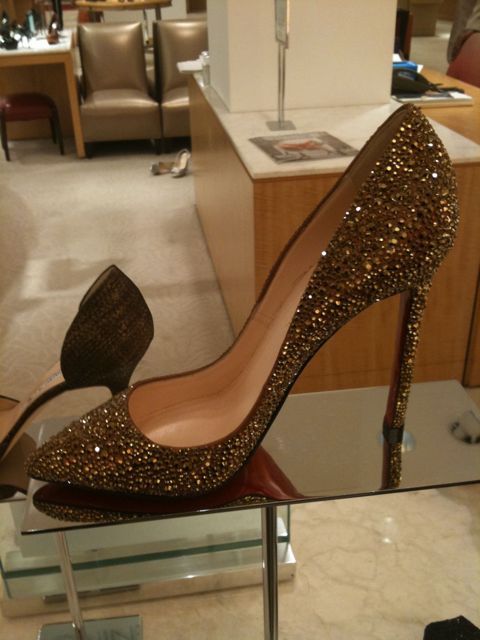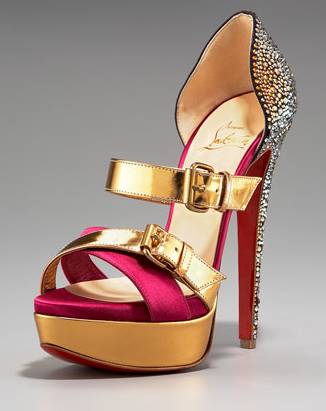 I had so much fun gawking at the OTT shoes that Elle Woods wore in the Legally Blonde movies. Personally, I am not a pink girl (usually find me in black), but there's a part of me that wants to prance around in head-to-toe pink and catch fluffy songbirds on my fingers while they serenade me… wait, different movie. Anyway, If I were Elle Woods in 2010, THESE are the shoes I would wear.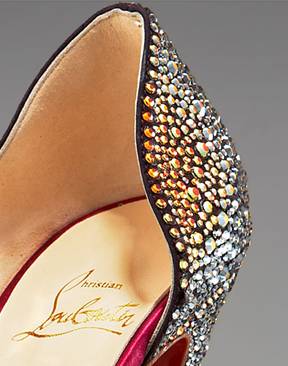 The straps on the Christian Louboutin Ambertina Bejeweled Sandals are deep pink satin and gold leather, and there is a 1 1/2″ raised metallic-covered platform. Wow – take a gander at that crystal encrusted back!!! I LOVE LOVE LOVE, but alas the 6″ heel is just to steep for me… and the $2395 price is too steep for me too. Oh well, a girl can dream.
The Christian Louboutin Ambertina Bejeweled Sandals are my "Elle Woods" dream shoes. Available at Neiman-Marcus ($2,395.00).