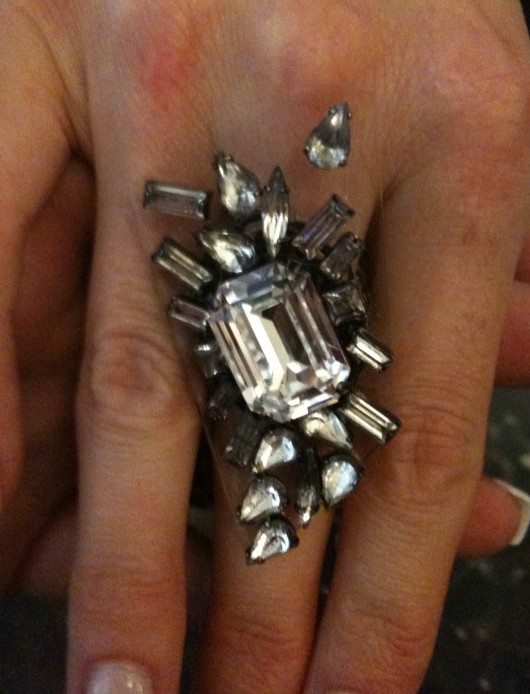 Last night, Shannon and I attended the F2 TALK with Renée Rouleau (pronounced roo-LOW) held by The Fashionistas. Not only is Renée a trusted skin care expert and celebrity esthetician… she wears bling! While she was detailing her top 5 skin care myths, tips for handling brown spots and acne, answering Q&A and much much more, we were mesmerized by her ring pictured above.
I have followed Renée's tips on her Renée Rouleau web site, Facebook and Twitter for over a year and find the information to be extremely helpful. I am a tell-it-like-it-is (perhaps in a sweet Southern accent) kind of gal, so I appreciate her straight-forward approach to answering skin care questions — focused on helping each individual attain the best skin possible. I will be booking a facial soon (a generous gift to attendees of the F2 TALK) and asking lots of questions about handling my particular set of skin issues. She has inspired me to pay more attention to my skin… we all need the best canvas possible to showcase our bling, right?
Bling on a Budget: Interested in your own large bling ring? She couldn't remember the designer of her ring, so I have made some suggestions below.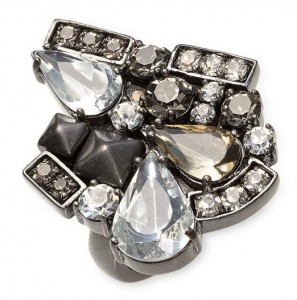 Juicy Couture 'Midnight Swag' Pyramid Cluster Ring ($88) at Nordstrom.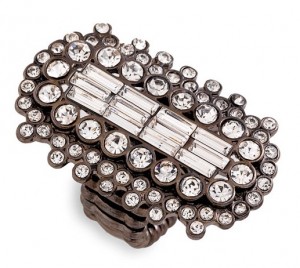 Tarnish Statement Ring ($38) at Nordstrom.
September is Skin Care Awareness Month! Learn more about caring for your skin by visiting her Renée Rouleau web site, Facebook and Twitter.